Art Direction and Graphic Design
Alice Merino, Filipe França, Rafael Oli, Guilherme Not, Marcella Calfi e Marcela Zaiden - Hash team
Bmarketing - Renders and Scenographic production
The predominant color in Hash's identity was blue. The theme of its internal and external communication is composed of a space universe of its own: the Hashverse. As the internal audience showed good levels of engagement with the campaigns and thematic communications, there would be no other theme more conducive to creating an immersive experience. From Hashverse, we defined modern and cozy furniture, referring to spaceships. An "abduction tunnel" and "mirrors of another world" were created, aimed at having fun through selfies and other visual records.
Below are some photos from the day, and 3D renders created during the planning phase.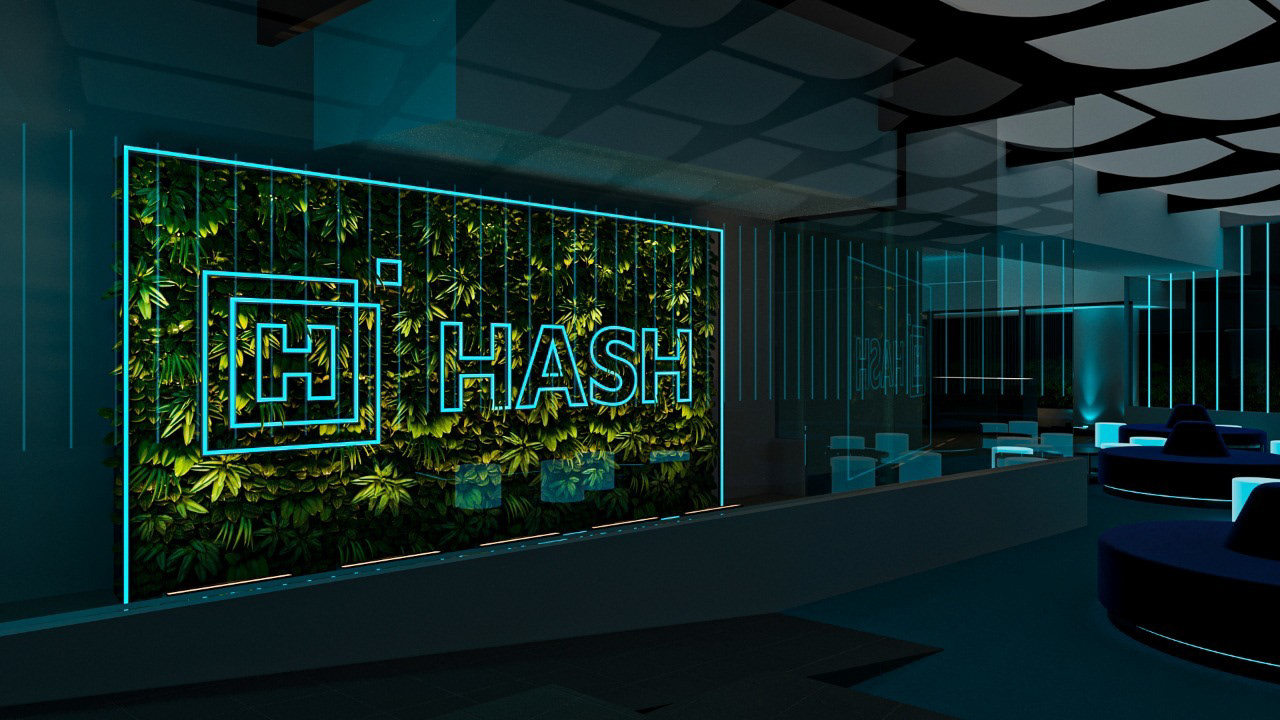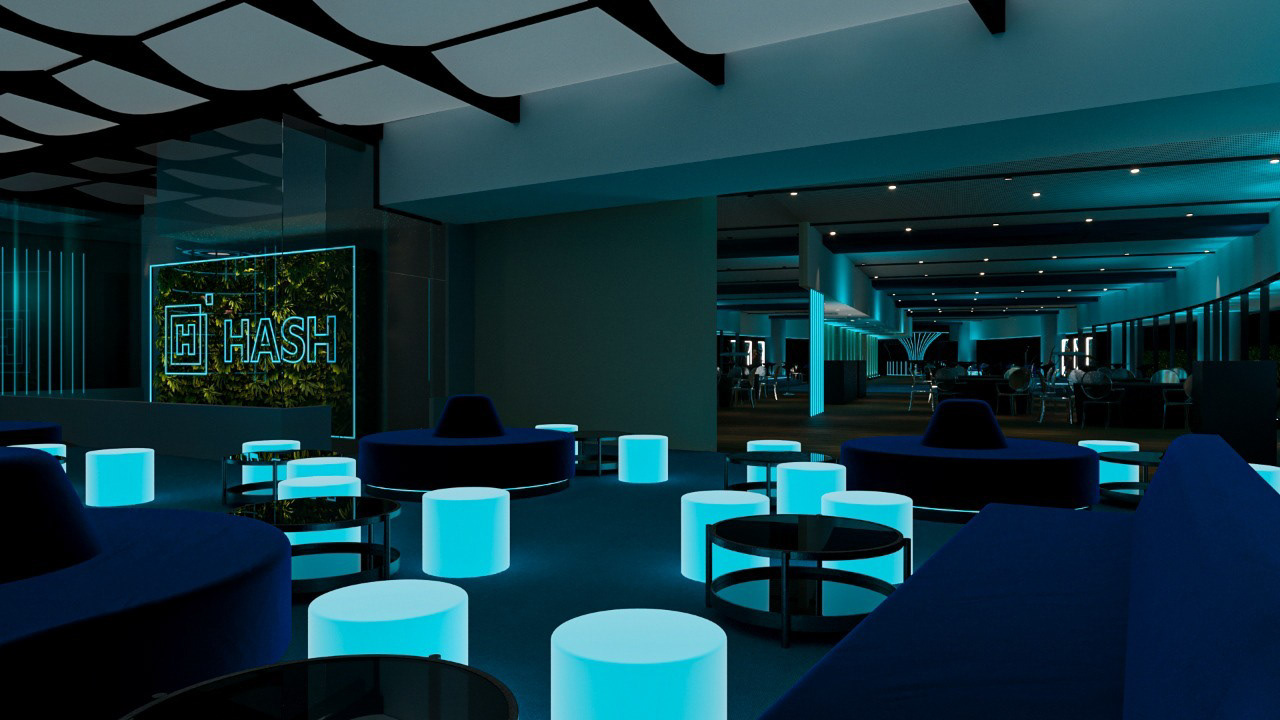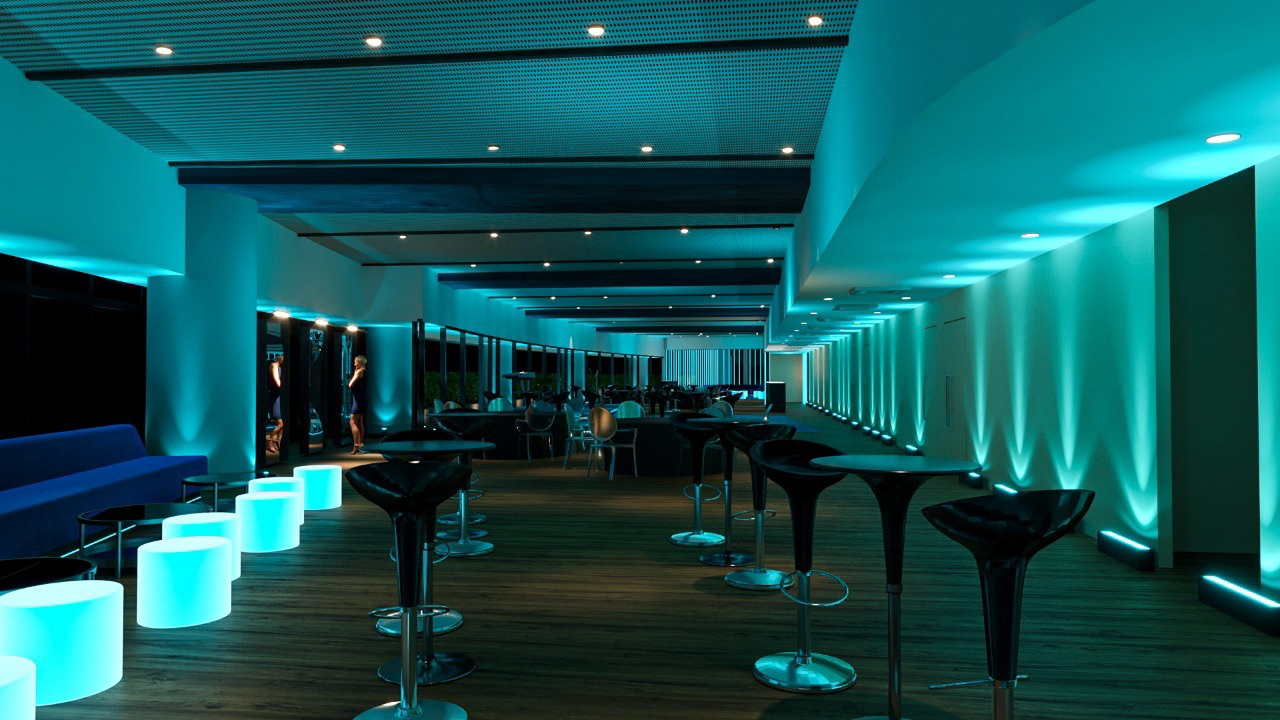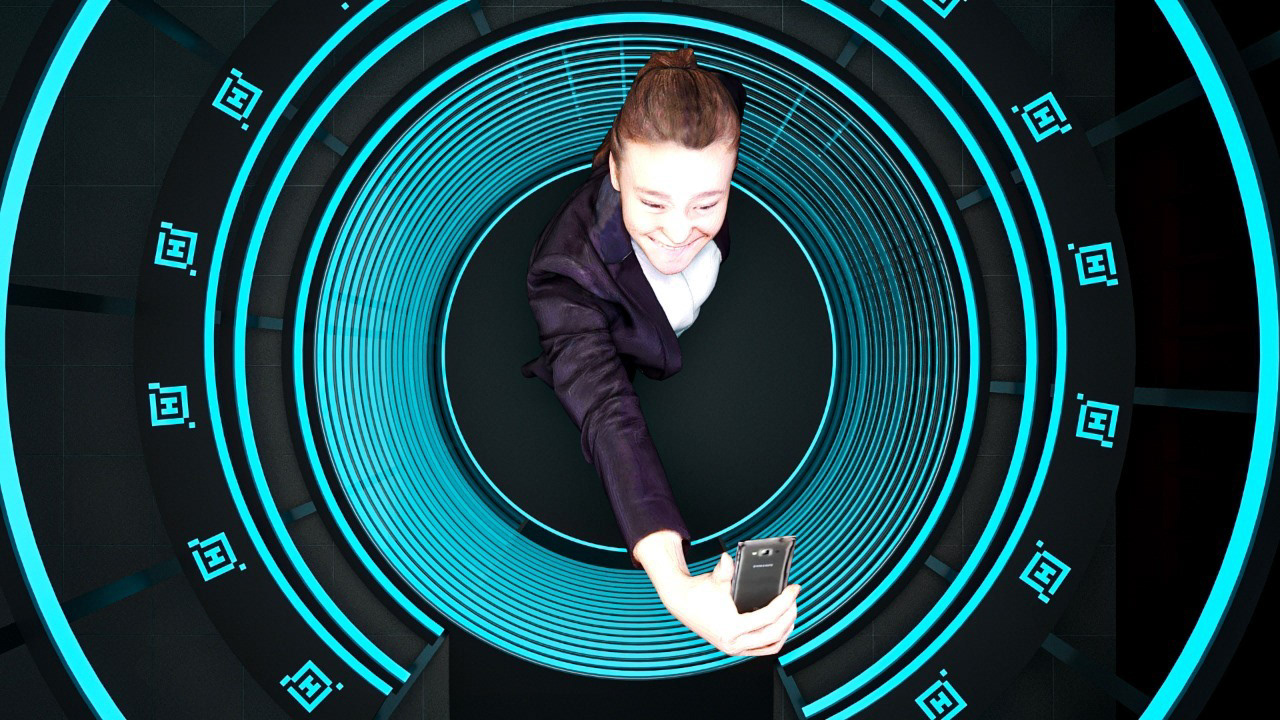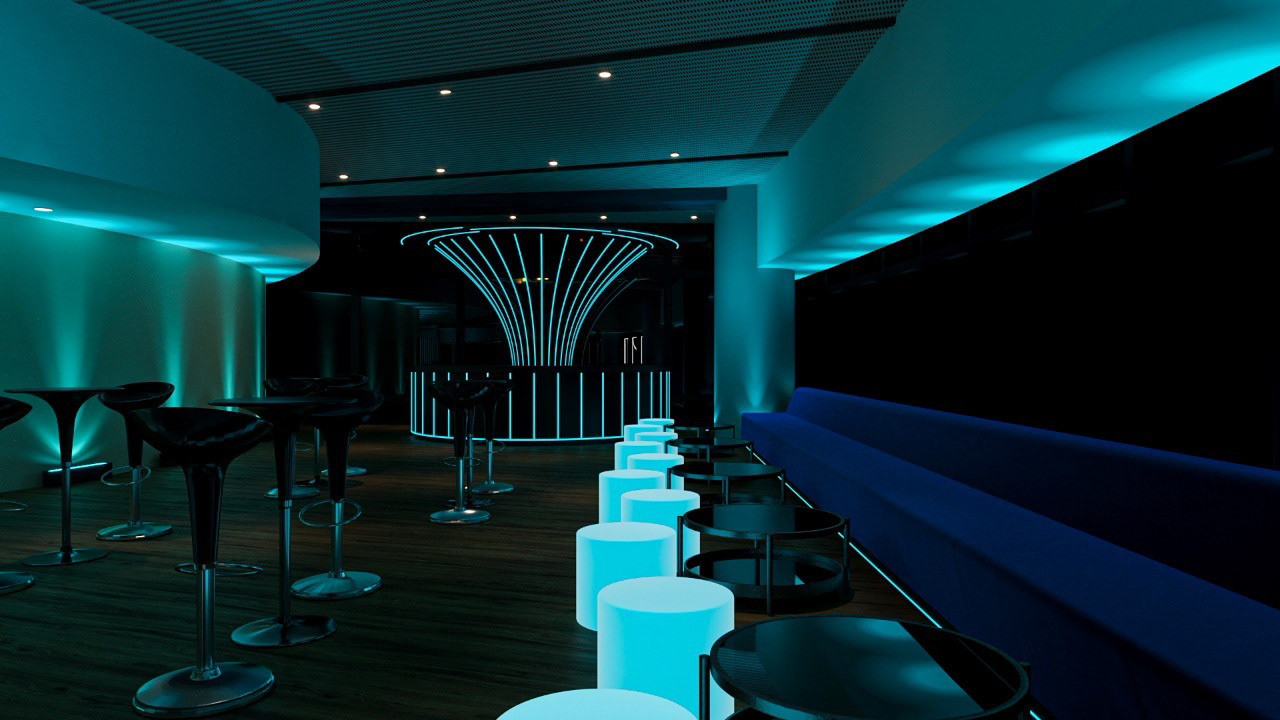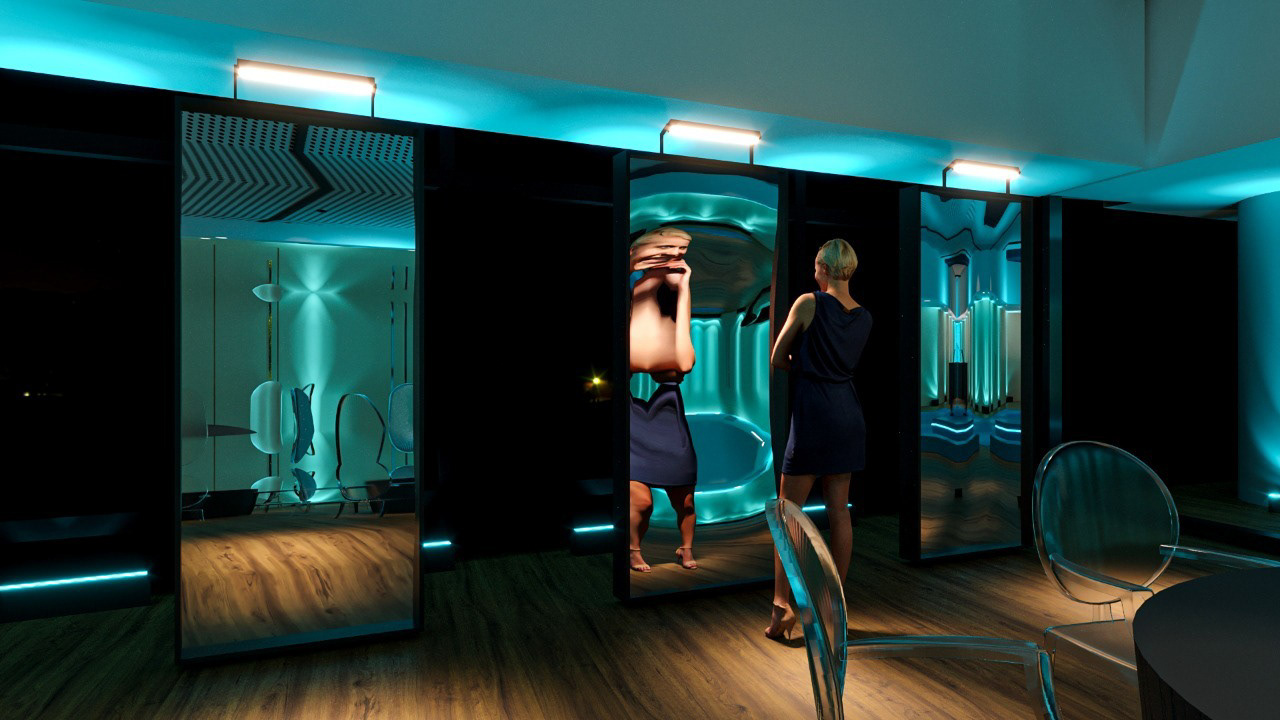 To develop other visual content, such as printed and digital materials for the party, I created a key visual. From it, I made totems, signalings, stickers, and a landing page.
Landing Page
Right in the entrance, people would read the QR code and have access to the landing page. It had all information about the party that guests needed to know. It was a one-page site with an anchor menu that helped people go to the section of interest.
The sections were beverages and food menu, music line up, and covid safety protocols. I created the layout and also uploaded it to the Unbounce tool, which was the drag-and-drop platform the company used to build landing pages.
After every section, there was a button to take the user back to the top and make navigation easier.